SAHN SMART PRODUCT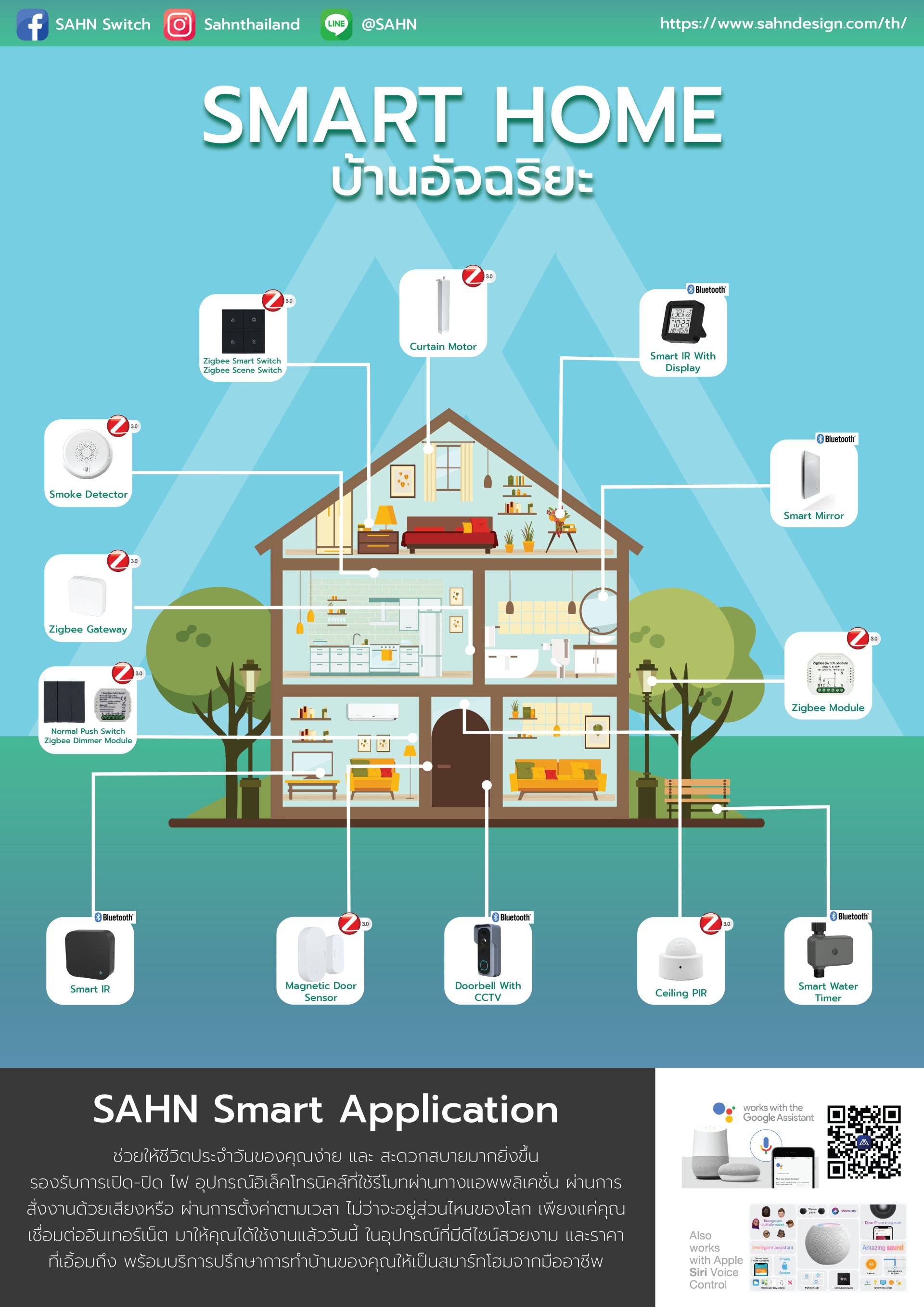 Technology nowadays has become an important part of a more convenience life especially in the residence area. Smart Home or Home Automation was adapted into our daily lives for a modern and an expediency era; in addition, it also add an enjoyment lifestyle and leave a good impression for visiting guests.
SAHN is happily introducing a smart home system which can be controlled from anywhere on your mobile. We are offering smart home system includes lighting and electronic appliances control system.
Other than controlling via application, customers can also choose the voice control of Google Home, Apple Siri, or Amazon Alexa for further usage.
Our application can be downloaded both Android Google Play and Apple App Store or by scanning below QR Code.